Maria Regina has a special responsibility for the pastoral care of all students.
Please read the documents:
Pastoral Care Policy
Privacy Policy (Catholic Schools Office)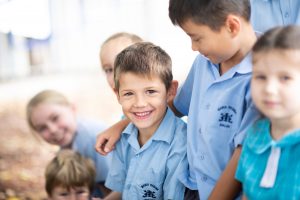 Pastoral Care at Maria Regina is foundational to who we are, what we do and why we do it. Our policy is based upon shared Catholic values through which families and teachers work together to provide a positive supportive environment characterised by trust, cooperation and respect.
We have shared values that provide teachers, children and parents with the language to discuss behaviour in a consistent way.
Maria Regina is a community that provides a strong sense of wellbeing, belonging and security where students are given every opportunity to be affirmed with dignity and worth and assisted to grow to the fullness of their potential. We acknowledge the right for all Maria Regina community members to feel safe.
Throughout the school, we have shared values which provide teachers and children with the language to discuss behaviour in a consistent way. Our Parish values of Belonging, Participation, Humility, Integrity, Spiritual Growth Caring, Hope and Joy are reflected in our school rules:
Respect Yourself
Respect Others
Respect the Place we are in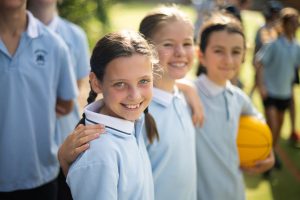 Being respectful is a fundamental principle of living, working, learning and playing together. If we want to be respected, we have to respect other people too. We must show respect to people, animals, material things and the environment and we must be careful about the way we say and do things.
Our commitment to our values therefore means that at Maria Regina every child has the right to be safe and to feel safe: physically, psychologically and emotionally. We explicitly teach students social and collaborative skills on how to meet their basic needs in responsible ways.  We teach children that mistakes are a natural part of learning and we provide opportunities for them to practise more responsible and cooperative replacement behaviours.
As a Catholic faith community we believe that forgiveness and reconciliation are integral to developing quality relationships. We provide students with opportunities to make choices within boundaries and those boundaries widen as the children develop their repertoire of responsible behaviours.  We do this individually, within classrooms, and at whole school levels.