To enrich your child's learning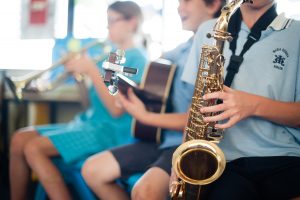 Your child can choose to join in extra curricular activities which complement their learning and support the academic curriculum. Our extra curricular program is one of the broadest available across all northern beaches primary schools.
These activities are enriching opportunities for students to further their interest in a wonderful range of pathways outside traditional classroom learning including:
Archibald competition
Band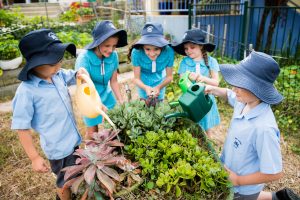 Music is vital in the development of children. Our successful band program is overseen by our Band Director, Claire Belford, and a team of enthusiastic parents. We offer positions on a range of instruments including woodwind, brass and percussion.
Beginner students, the majority of which are Year 3, spend their first year in the Training Band, learning the art of their individual instruments and the skills required to be part of a musical group.
The Concert Band is made up of students from Years 4, 5 and 6, and those who have been learning for more than a year. Concert Band focuses on the development of technique and sound, with a strong emphasis on enjoyment and stimulating music selection.
Band rehearsals are held every Monday during school hours. Both bands perform regularly throughout the year at assemblies, special school and community events, including the Pittwater Palms Concert and Avalon Market Day.
All students in the band program are required to have weekly lessons with a specialist tutor. A recommended tutor list is available from the band committee.
Choir
Competitions: ICAS, Northern Beaches Writing Competition, My Australia Competition, Catholic World View Photo Competition, Extending Mathematical Thinking Maths Challenge
Dance Fever
Excursions and incursions
Lunch Clubs including gardening, library, chess, board games, reading , IT and weekly music jam sessions
Mater Maria Links Day
Mater Maria outreach
Music workshops (Samantha Browne / Simon Hyland)
Musical (alternate year)
Public Speaking and Debating
Special Events
Stage learning for Science and Technology
Year 5/6 camp – Canberra and Bathurst
Year 6 leadership program
Integrated play spaces allow children to play- soccer, basketball, handball, drama dress ups, gross motor games, climbing and building.
TAKE A VIRTUAL TOUR
TERM 4 EXTRA CURRICULAR ACTIVITIES ENROLMENT FLYERS BELOW:
Positive Wellbeing & Mindfulness Sessions TERM 4
Guitar and Ukelele Lessons TERM 4
Chess Classes TERM 4
Code 4 Fun - Coding for Kids TERM 4
Keyboard Lessons