Maria Regina Parish School opened in 1959 with Sister Audrey McCabe, a Good Samaritan Sister, as its first Principal.
The Good Samaritans, an Australian Order was founded by Bishop Polding in 1857, had organised and staffed schools in the area since they moved into Manly in 1880. In 1957 the Sisters at Narrabeen were asked to extend their activities to set up a convent and primary school in the fledgling parish of Avalon.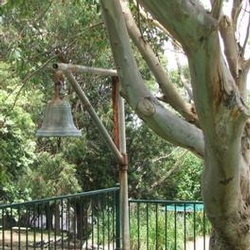 The initial building, facing Central Road, previously consisted of two levels. The top level, opened in 1956 was used as the parish church for many years, whilst the lower level was the beginning of our school.
When the new church was built and opened in 1974 it became apparent that, even with the additional three classrooms that were the former church and several demountable buildings, the school had outgrown the available space.
Plans for a second building incorporating four classrooms, a new toilet block, tuckshop and shelter areas were drawn up. An imaginative plan to incorporate the new facilities enabled them to be built without depriving the school of outdoor activity space. This building was opened in 1978.
The third building was opened in 1991. This building has recently been refurbished and now contains three classrooms.
The most recent addition to Maria Regina School has been the re-building of the original block facing Central Road. This building, completed in 2002, consists of three levels. The lower level contains the hall, the first level is the administration area and staff room and the second level provides a Learning Resource Centre and multi-purpose room. We now enjoy the completion of this major work, funded by the Broken Bay Diocese.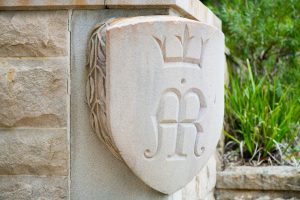 The involvement of the Good Samaritan Sisters in the commencement and development of Maria Regina School has been invaluable. The Sisters have been traditionally recognised as community builders and evidence of their input can be seen in our strong school community today.
Those of us who are already part of the Maria Regina community are proud of our history and know that we are part of the on-going story for Maria Regina Parish and School. We welcome our new members to this Catholic community and invite you to join us in "Making a Difference": in all that we do and say.