Maria Regina Catholic Primary School offers the "Starfish" Preschool to Kindergarten Transition program. 
Pre-school students attending Maria Regina in the following school year attend one afternoon a week for 5 weeks in Term 4.
The program helps to ensure a smooth transition for your child and gives parents the opportunity to find out more about how the school operates. There are also some professional speakers and an opportunity for parents to network with other Kindergarten parents.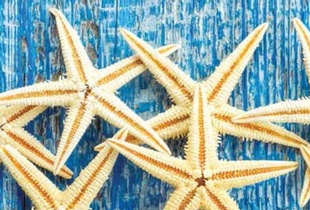 The students have the opportunity to work in the kindergarten room, meet their new teacher, meet buddies, use computers and complete fun activities. Past parents have commented on how valueable the Starfish program has been in preparing their child for school life.
The Year 5 Buddy Program is a leadership initiative to help ensure a smooth and happy transition to school for our Kindergarten children. Buddies meet during "Starfish" orientation and spend time getting to know each other.
When school begins there is a familiar face waiting. The children play organised games together each morning and their buddies help settle them into class at bell time.
Throughout the year, the children enjoy experiences such as paired writing, sport, dance, school Masses and assemblies together.
Becoming a Buddy is a highlight for our Year Five children.  When they move to Year 6 the following year there are added opportunities to continue the interaction and support.
To view a typical day at Kindergarten at Maria Regina, click here.